All orders ship from:  CABEA, llc  210 Holabird Ave, Winsted, Connecticut USA
Processing & Shipping of Order = 1 business day (Monday-Friday)
Shipping Rates:
Free
USPS Standard $5 USD
FedEx USA $10.50
Canada USPS $28USD
Canada FedEx $35USD
International FedEx $42USD
Shipping Expectation: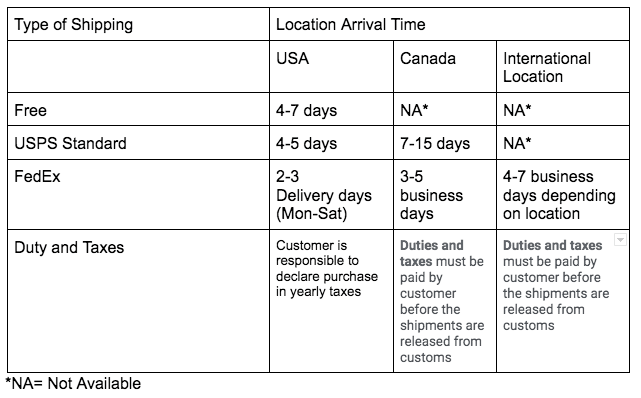 Important Shipping Policy Information:
International shipments are subject to custom delays in each country.  We are not responsible for delays due to packages held in US or International customs.  FedEx processes all international customs shipments therefore most FedEx shipments are processed within the time range stated above.  
All packages are tracked with coded numbers.  The USPS and FedEx scans all packages upon delivery at the delivery site.  We are not responsible for lost or stolen packages, however, we will do our best to assist you in locating these packages by reporting missing items and filing claims to find lost packages.  Both USPS & FedEx are tracking individuals who consistently file claims on lost packages to identify fraudulent behavior.