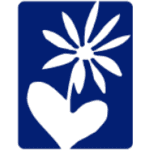 C-Section Recovery Belt Kit
Support your c section with Babybellyband cesarean section support belt , C- Section Cream and Ultra soft gel ice pack for natural pain relief and recovery postpartum.  Provides gentle care and prevents injury of the incision or wound.  Belly band can also be worn for hip and back support.
"C-Section must have,  Our patients Love this product" @painlesspregnancy
"Best C-section belt, not too wide" @csectionrecoverycoach
Description
C-section Recovery Kit Postpartum Cesarean Section Care
Kit contains :
1 Cesarean Section Support Belt
1 Ultra soft gel ice pack/ heat pack
1- 1 oz. glass jar Organic C-Section Cream by Motherlove
For natural pain relief and support after a c-section.  Supporting a Cesarean (c-section) wound is important to prevent injury or herniation of the incision or wound.  This c-section belt supports your c section wound and the hips and back postpartum.  Motherlove C-section cream is suggested for scar massage after the caesarean wound has healed to prevent scar tissue build up.
The Maternity-Postpartum Belt can be worn during pregnancy as well to support the hips, back and belly.
Why You'll Love This Cesarean Recovery Support Belt plus icepack and salve:
SUPPORTIVE, GENTLE HUG : adjustable compression allows you to control tension to gently support your c-section wound
DOES THE WORK FOR YOU: by gently lifting the abdomen and providing supporting so your muscle can relax and heal.
FREEDOM OF MOVEMENT: It's all about the width! Perfect width allows you to bend, stretch, touch your toes (well, maybe not), all of our support bands are soft and flexible so you can be supported without restriction

Our C-Section belt is 5″ wide (4″ for XXS+XS, 6″ for XXL)

ORGANIC C-Section SALVE by Motherlove: for scar manipulation AFTER your wound has healed.  An important step to help break down the scar tissue is a gentle scar massage with this beautiful c-section cream.
ICE-HEAT GEL PACK: Cool and soothing while your scar is healing, reduces swelling eases pain naturally.
"C-Section must have,  Our patients Love this product" @painlesspregnancy
"Best C-section belt, not too wide" @csectionrecoverycoach
A Postpartum Support Belt you'll love for these reasons:
PURE SOFT, WEARABLE, COMFY-NESS:  Unlike other c-section support belts, this one has no stiff parts or edges poking you in the ribs or folds
BREATHABLE: Open cell, latex-free, lightweight foam based wrap lets your wound heal
PERFECT WIDTH FOR SUPPORT : C-Section Coaches recommend soft, moderate width belt, NOT a wide, stiff, compressing girdle! This is tried and true, tested belt.
ADD-ON EXTRA SUPPORT BAND lets you control the level of compression support from mild to high
EASY WASH: Throw it in a mesh bag and into the washer!
Material: Open-cell foam made of polyethylene foam laminated with soft spandex/ nylon fabric is breathable, hypoallergenic and latex-free.
100% Made in the USA
Suggested Uses:
How – WHEN to Use A C-Section SUPPORT Belt:
C-section support belts are meant to be used for support post surgery when you are active. Do not wear the c-section belt at all times.  C-section wounds need 6+ weeks  to heal. The C-section wound needs airflow to heal. When you are not lifting or actively moving around take the c-section belt off and allow your wound to get some nice, gentle airflow.  Follow your doctors instructions on how to care for the c-section wound.
A Cesarean Section is significant surgery. Take care of yourself if you have had a C-Section:
Ask for help from friends and family- meals, grocery shopping, child care
Limit lifting to only your baby
Avoid lifting from a squatting position
Monitor your C-section wound for infection (red swelling, oozing, leaking discharge)
Avoid Sex until your wound heals
Read more about Cesarean Section Care from your doctor or at the Mayo Clinic Site
When to use the C-Section Scar Cream:
Once the c-section incision or wound has fully closed, massage Motherlove organic cream on your scar 3 times per day to help reduce scar tissue build-up.
Additional information
Babybellyband SPORT Pregnancy and Postpartum Hip Support Belt
Weight
6 oz
Dimensions
10.5 × 2 × 7 in
Maternity Belly Band Sizing

XX-Small fits 25-30" waist/hip, X-Small, fits 30-35" waist/hip, Small: size 0-6, 35- 40" waist/hip, Medium; size 8-10, 40- 45" waist/hip, Large: size 12-20, 45-50" waist/hip, XL: size 22-24, 50-55" waist/hip, Goddess XXL: 55-70" waist/hip

Materials

Material:
Made of Open-Cell fabric: foam based with a spandex/nylon velcro compatible outside, the Babybellyband® SPORT belt is super airy, anti-microbial, breathable, and lightweight. FREE of LATEX Made in the USA

Widths:
S-M = 5" width
X-Small = 4" wide for very petite generally non-pregnant individuals
Plus Size XXL= 6" wide abdominal band
Ultra Soft Hot and Cold Therapy Packs
| | |
| --- | --- |
| Weight | 8.1 oz |
| Dimensions | 7.5 × 5 × .25 in |
Cesarean Section Cream
| | |
| --- | --- |
| Weight | 1 oz |
| Dimensions | 1.75 × 1.75 × 1.75 in |
| Ingredients | Beeswax, Calendula flower, Extra virgin olive oil, Marshmallow Root, Rosehips, Rosemary Leaf, Saint John's Wort Flower, Shea Butter, Yarrow herb |
| GTIN | 0759160700014 |