Check out our customer and health professional reviews and add your own. We love hearing your story and so do other Moms!
Post hip labral surgery supporter
EXCELLENT product and FANTASTIC customer service. Using this for support before and after hip labrum surgery because I also have pubic symphysis pain and inflammation. This gives excellent support and can be adjusted easily with the straps. Far superior to any other similar product out there. The ice/heat pack is an awesome addition.
I had purchased this product a year ago but now after surgery I went to use it and I misplaced the belly band part so I called customer service for info and they were WONDERFUL. I bought another entire set.
I mean really, in this day and age when do you get to talk to a live human, and much less someone nice, knowledgeable and happy to help! Thank You for your great product and outstanding customer service
Bye bye labial throbbing
I was having a good bit of labial throbbing by noon everyday and I'm only 16 weeks pregnant. I've been wearing the belly band with groin bands and have made it many days with no throbbing at all!! A huge huge huge difference! I wish I had ordered one with my previous pregnancy. I highly recommend!
Instant relief!
Instant relief! I put this on straight out of the package and my back and hips instantly felt a little better. The material is soft and comfortable against skin, or over clothing. Easily adjustable, for fit and support. It's surprisingly easy to use. I'll be using this daily to help support my back.
I really enjoy this band!
I really enjoy this band. I was worried small would be too small, but it's a great size for me (5'4″ 134 26 weeks along). The Velcro works well and provides good support.
It made such a difference the very first time I wore it.
I am currently 29 weeks pregnant and have started having pressure with low pain, some swelling and minor vulvar varicosities. I ordered this and the very first time I wore it on a walk, it made such a difference in how I was feeling. Then taking it off I could see visually that the swelling was down. I recommend this product to everyone considering a belly band, because it is super effective and easy to use.
As soon as I put this on, I felt much more supported.
I'm 5 weeks pregnant and I carry very out front and low. I had a lot of pelvic floor pain. As soon as I put this on, I felt much more supported. It is comfortable to wear. The product is of good quality and worth the money.
Wonderful for Pelvic Symphysis Pain- Babybellyband Review
I'm current 29 weeks and I've had pelvic symphysis pain for the past 2 1/2 weeks. It's been awful and there hasn't been anything to give me any kind of relief. This belly band and the groin attachments have worked wonders and I've only used it for about a day. There is still some pain but it's NOTHING compared to what I was feeling. I can finally walk and move around without excruciating pain in my groin. It's helped so much. Thank you so so much!!
Helped my backache
I started wearing the Belly Band during my third trimester and it helped relieve my back pain within a day of use. Instructional videos on how to use was easy to follow. Highly recommend this product for pregnancy related back ache relief.
The relief is instant!
I stumbled upon this product after looking for a pregnancy band with added groin support. I knew there had to be a product out there – and this is it!
Shipping to the UK was so quick and easy, no complaints here. It took a minute to figure the band and groin straps, but let me tell you the relief is instant.
If you think you might need extra support during pregnancy (and beyond), look no further.
Life saver for my femoral hernia
I was introduced to this brand a few months ago, whilst searching for a medical device to help with my femoral hernia until my surgery date. I was skeptical about hernia belts and was even told by my family doctor and peers that I would hate wearing a hernia belt, only wearing it once or twice. Well…..They couldn't have been more wrong, because The Baby Belly Band is a life saver! It relieves the pain and helps keep my femoral hernia in place. I wear it everyday and the days that I don't wear it, I feel like something is missing. I am very active, I have gone swimming with it on, hiking, kayaking, paddle-boarding and skateboarding. This product helps with my balance, posture, it's literally the best band out there for stomach pains. I wish I had started wearing this before I got my hernia and I intend to wear it even after I fully recover from surgery. If you suffer from stomach pains, hernias, abdominal issues, painful periods. I would strongly recommend you purchase the baby belly band you won't regret it! And to the people that created this product…THANK YOU SO MUCH! There truly isn't anything out there that compares to this. Again, thank you so much for thinking of people that suffer from stomach issues.
Jacqueline
Relief from Vulvar Varicosities
I am 27 weeks pregnant and experiencing the pain and swelling of a vulvar varicosity. I thought it would go away after resting, but it didn't!
Once I received the belt and straps, I immediately put them on, and couldn't believe the relief that came from wearing them. When I have them on, I can be on feet for longer periods of time and do what I need to do around the house. I can chase my son around and play with him outside, which I had to stop doing before I bought the belt and groin straps. I have friends who are nurses or work on their feet, and I've urged them to buy this for themselves when they're pregnant.
These are fantastic products, and the company is amazing in their support and general rapport with their customers. I'm so thankful I found Babybellyband and have been spreading the word of these amazing garments and company!  Lindsay , Nutritionist Heart Speaks Health
Pelvic physical therapist Loves Babybellyband
As a pelvic physical therapist, I love finding products for pregnant and postpartum moms to improve their comfort. As a pregnant mama running after her two toddlers, I've been looking for the right product to give my body some more support. Let me tell you, this band is EVERYTHING! It hugs in all the right places, allows me to stay active, and significantly reduces discomfort and heaviness at the end of the day. Will be sporting this for the remainder of my pregnancy! Thank you, Babybellyband!
Anna Grant , DPT  San Diego CA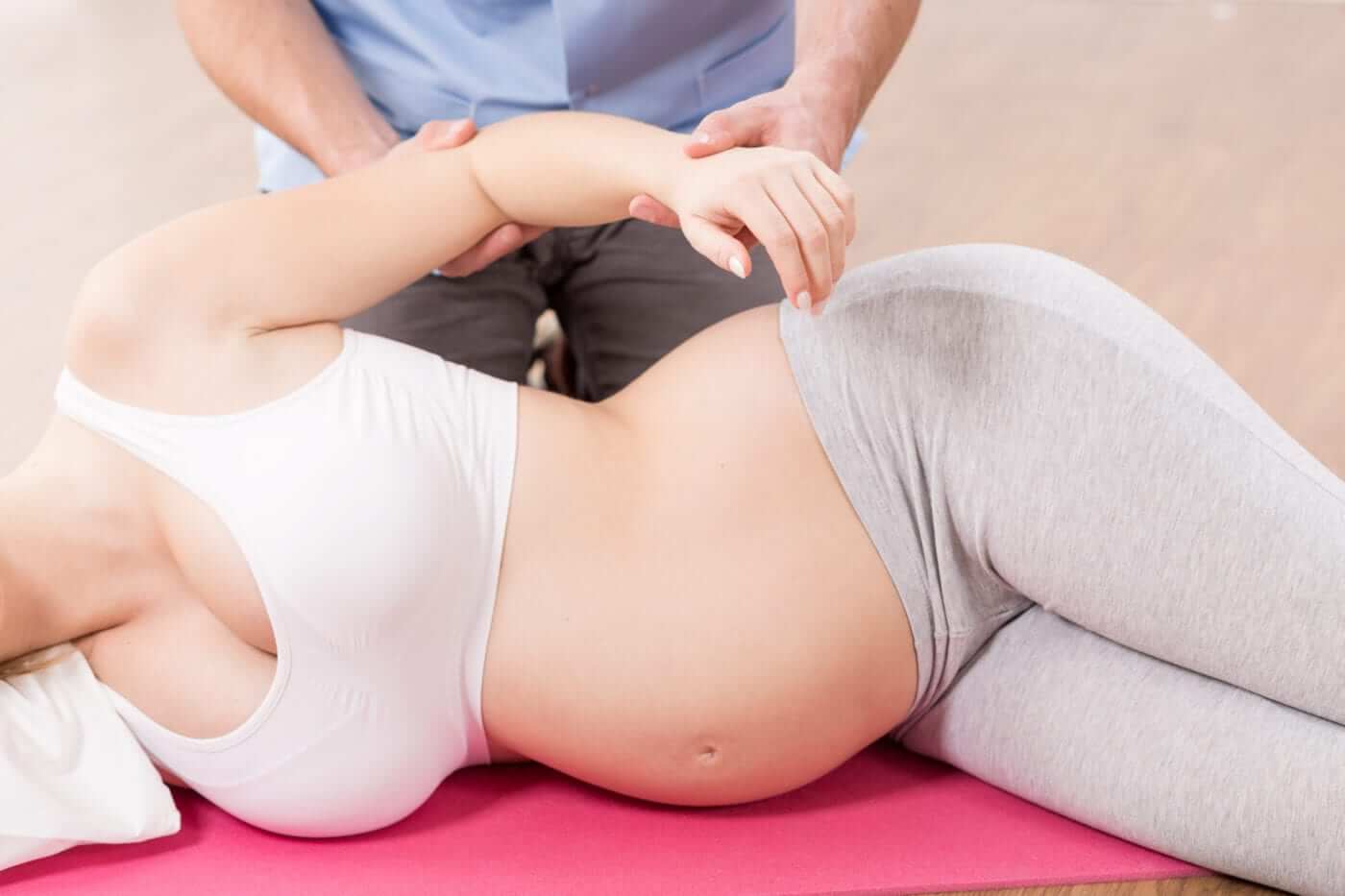 Prtha Goldman PT, DPT, RYT-200
I am a physical therapist that specializes in Women's health and pregnancy. I am constantly recommending the Baby Belly Band due to its great support, comfortable material, and affordable price. I am so happy that this product exists as it really is a lifesaver for patients with pubic symphysis pain, sacroiliac pain, low back pain, and hip pain!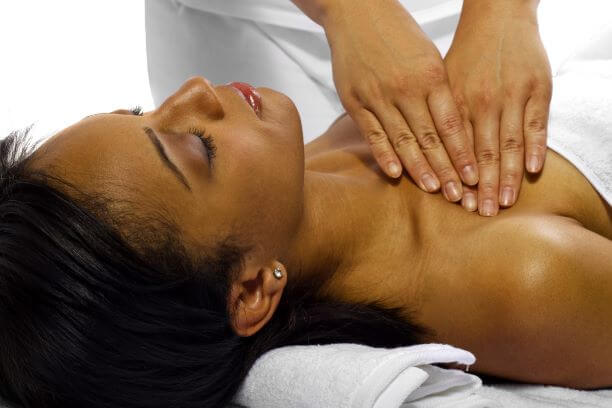 Dr. Juan Michelle Martin PT, DPT
My clients have loved the Baby Belly Band and reported that it offers great support during pregnancy. In particular I have loved recommending it because it also comes with additional attachments including those for vulvar varicosities, which many people have reported as very helpful in dealing with pelvic pain during pregnancy.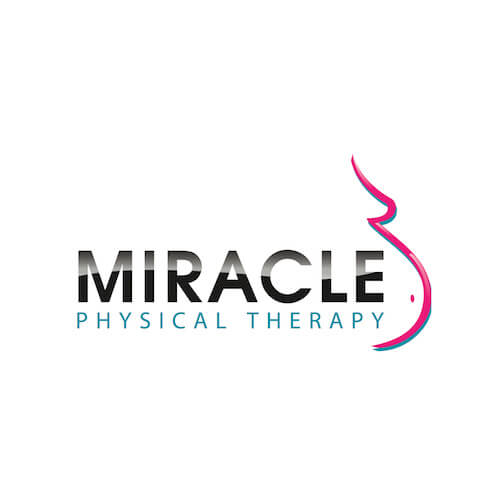 Best Maternity Support Band recommended by Physical Therapists
Best Maternity Support Band I have found !
I'm a physical therapist specializing in pre and postpartum pelvic wellness, and I think I recommend the Baby Belly Band three times each day! It seems like my colleague and I have tried every belly band on the market, but nothing has been able to take the place of this product on our shelves. Unlike other products, the double band system is more comfortable and more effective at providing compression and lift where it's needed. I also love that it's flexible – my patients can wear it for lifting weight off of their abs and pelvic floor, or they can use it for pelvic girdle support and treatment of sacroiliac or pubic symphysis discomfort in pregnancy and postpartum.  This is the best maternity support band we have found!
If you're on the fence, don't hesitate to get this product. I wish more women did!
Anne Marie, PT ~ Miracle Physical Therapy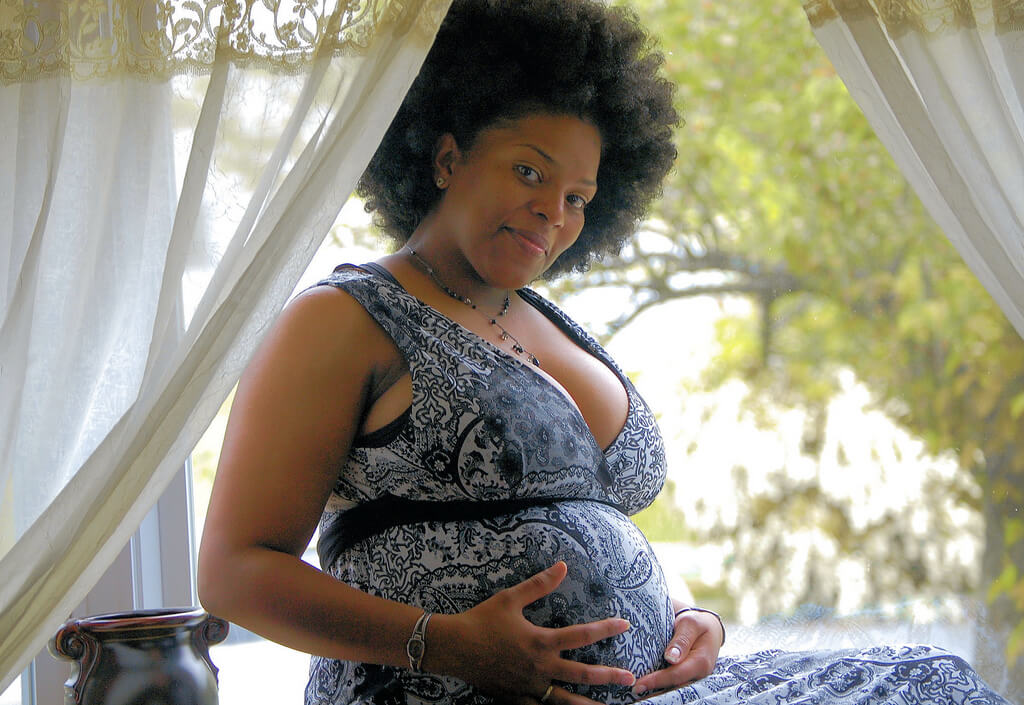 Plus Sized Women Review Babybellyband
Plus Sized Women Review Babybellyband with an A+ #plussized women.
Here is to all the Goddesses out there:
"I have referred the Baby belly band to my Ob/Gyn as perfect for women who are bigger or plus size women =) Nothing ever fits me when I order something online, its always way too small, this time it was too big! You will make tons of women that are very plus sized relieved from back in pregnancy thank u again it has worked wonders =)" Richelle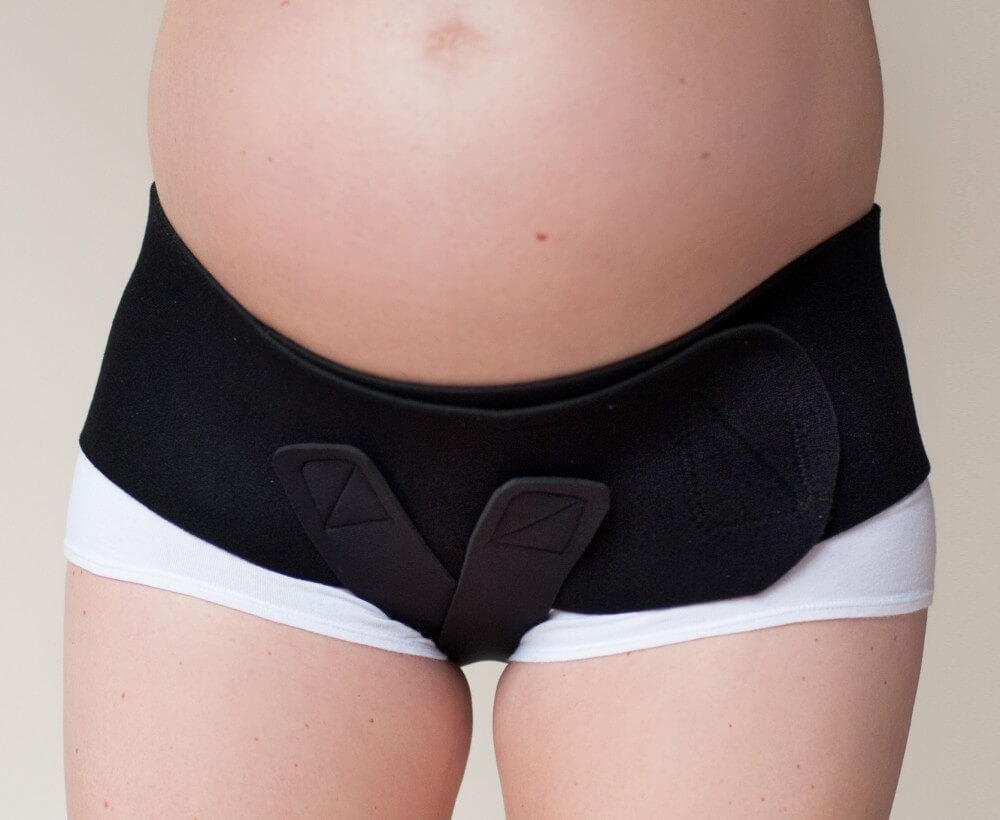 Babybellyband Review Support for Vulvovaginal Varicosities and Hip Pain
Babybellyband Review Support for Vulvovaginal Varicosities and Hip Pain
I received the baby belly band and use it every day! Love it! Actually, I can barely survive without it! I thought I wasn't going to use it much, but having those pains and pressure, made me had to use it and is so comfortable and it just helps me get thru the day without pains or pressure or even without acetaminophen. It's just fabulous! Thank u so much!😃
Melina, Puerto Rico
Vulvar Varicosities Relief
Vulvar Varicosities Relief
I am so thankful for your product. I can't even go 30 minutes without it. My OB said there isn't much she can do for patients with the same issues so she was excited to hear about something that actually works 🙂
I just wanted to rave about how much I love the groin support for my terrible vulva varicose veins. I suffered tremendously with them in my last pregnancy and since I've been using my support with my current pregnancy, I have absolutely no pain. I love it 🙂
I was bragging to my obstetrician today about the product and she was requesting that I brought some information about your products to my next appointment. She said she has had a few recent patients suffering with them and is so pleased to find a solution.
Thank you again
Jessica ~ Canada
Bilateral inguinal hernia support
Bilateral inguinal hernia support solutions
"I am in my second pregnancy and had bilateral inguinal hernias that emerged in the first pregnancy. With this pregnancy, they have been more painful and started even earlier. I didn't use any support with my first pregnancy, but this time I was in a lot more pain so I ordered the baby belly band with the groin straps. They are unbelievable. I went from being in unbearable pain while being on my feet to forgetting that I even have the hernias. The contrast is night and day and I am so thankful that I found these. I love that I can wear them under my clothes and I do most days. I cannot rave enough about this product. Thank you so much for dramatically improving my quality of life!!!!!!
Savanah Reichel BSN, RN
Pelvic Lymphedema Compression Support that works
Pelvic Lymphedema Compression Support that works !
I had a total hysterectomy in May of this year, including the removal of 64 lymph nodes, followed by radiation. I'm one of the lucky ones, as my endometrial cancer was stage 1 & my prognosis is excellent!
Having said that, the extensive lymph node removal has left me with pelvic  Lymphedema.
Although doctors & Lymphedema therapy specialists  informed me that compression is imperative, they had no recommendations for a product that would effectively compress the lower pelvis & labia. Compression stockings not only didn't work, they were unnecessary & uncomfortable, as I don't have swelling in my legs.
Discovering the Baby Belly Band with the Groin Bands has put me back on my feet!
I place & adjust the band across my bikini line & then criss-cross the groin bands for extra compression.
I've been using the bands for about 2 months & there's no question about the improvement.  My swelling is under control. If I don't wear the bands, by the end of the day, I'm swollen again & my equilibrium is off due to the pooling of fluid.
As long as I'm wearing the bands, I don't have the feeling of pressure that pulls downward & forces me to get off my feet.
I would like to help in any way I can to spread the word to healthcare professionals & other women who have complications after hysterectomies & make them aware of your amazing invention.
I also must mention what a pleasure it was to talk to you & to thank you for your excellent customer service!
With Warm Regards,
Lynda
Hernia in pregnancy
Hernia in Pregnancy Relieved
This testimonial is from our European branch, and shares a new way to use the Babybellyband® to relieve an inguinal hernia
Quote from Cindy in South Africa
"the Babybellyband® has been AMAZING! Without it my life would have been reduced to an immobile, feet up, hand on groin affair… not appealing at all!!
The Babybellyband® and groin belts have really done the trick! Helped me tremendously! I found that the additional belt that stretches halfway around from hip to hip and placed in front, on top of the Babybellyband® and groin bands is an excellent addition. It helps with tightening up the bellyband in a very comfortable fashion as well as assisting with keeping the groin bands in place. All in all I am so pleased with the product and how much it has enabled me to be mobile!"
Inguinal hernia support
I got inguinal hernia from my current pregnancy and it was getting more and more sore as my job requires me to stand all day and lift heavy objects.
immediately after putting the brace on, the soreness went away.
This is not a replacement for surgery but since there is no way of knowing if the hernia would still be a problem after i have given birth, this is the best option for now.
You have to use creativity for placement of the groin bands to achieve optimal support for the hernia … if you do not achieve immediate relief, then you must not have put it on right, or you might have an serious case that require immediate medical attention (blood circulation is already cut due to the extent of hernia). I'm in the medical field so I know for sure that this support is better than the others on the market. Even the surgeon that I consulted was amazed with this support and said he would recommend it to other patients of his.
Pros: relieves pain, reduces hernia discomfort, groin straps adjustable to the kind of support needed secondary to location of the hernia, easy to use.P.S. I bought my second baby belly band 2 weeks after I bought the first since it is so great and I would like to switch off for washing. Letting the first one rest a few days allowed it to return to a state that keeps the integrity of the band.
Comfortable and Discreet
I LOVE the baby belly band and don't know what I'd do without it during pregnancy. In my second pregnancy I developed a hernia and this band is the only product I've tried that actually helps. It is also comfortable and discreet. I was concerned it would show under clothing and it does not at all. I would seriously not be able to go about my every day activities if it were not for this band. Thank you for making such an incredible product!
Surpassed My Expectations
The Babybellyband® has surpassed my expectations. I find great pain relief when using it so I now do not have to take over the counter medications to relieve my back pain. This is a product I would stand behind and recommend for pregnancy and many other therapeutic needs.
Easy to use and comfortable.
Easy to use and comfortable. Hardly noticeable, even under my office work clothing. This is a wonderful product that relieved so much physical stress on my abdomen and back. I've already recommended it to others who are pregnant or have general back pain and fatigue.
Immediate Pain Relief
The Babybellyband® brought immediate pain relief to my lower back and hips. The Velcro strips made for quick and easy fastening and adjustment. The fabric was very durable, easy to machine wash and tumble dry. I intend to use the product postpartum for relief of chronic back and hip pain.
5.0 out of 5 stars – bands are a must
Honestly, the bellyband by itself helps, but the bands/straps are a must. I have an inguinal hernia and I'm a nurse. I really don't know how my groin would hold up without the support. Definitely worth the purchase.
– K. Wells (McAllen, TX)
I love, love, LOVE the Baby Belly Band
I love, love, LOVE the Baby Belly Band and the groin straps! I am 30 weeks pregnant and have an umbilical hernia as well as severe varicose veins. I was wearing the V2 Support Belt for the veins, but found that as my pregnancy progressed and I grew that the adjustable portion was not designed to fit my needs. As I adjusted it to get the support, the V2 Support Belt would not fit properly. A few weeks ago, my hernia started bothering me, and my midwife said I needed to get a Baby Belly Band for support. Well, I listened and I'm so glad I did! Not only do I have zero pain from the hernia now, but the groin straps I added to my order have proved to be a better solution for my varicose veins! The pressure is adjustable with them as well, but the source of what is adjusting them is firmly in place, so that it doesn't decrease the size of the product just tightens for added support! I would recommend this product to anyone especially if you have another child you are lifting or running after while pregnant! (Oh, and the customer service is amazing as well!)
Great for Relieving Back Pain
The ab band is great for my back pain and I'm sure will prove to be even more of a help as my belly grows and the groin straps are a miracle. I have varicose veins that are excruciating and since I am only 4 months into my pregnancy I was not sure how I was going to make it through the rest of it but now that I have used this product I know how. They relieve so much of the pain that I can actually get through the day! Anyone who has trouble with varicose veins or back pain should def try this product. The customer service is fabulous as well.
CMN Professional Recommendation
I love your product and continue to recommend it to all my patients. Thank you for continuing to provide such good service.
Cesarean Section Support Belt eases pain post pregnancy
Cesarean Section support belt eases c-section and hernia pain post pregnancy.
The babybellyband has all but eliminated the pain I was having. I'm in the 30th week of my 4th pregnancy, and have had 3 Cesarean sections. Since my second Cesarean section, the left part of my stomach hangs lower than the rest. During my 3rd C-section, I had a hernia in the lower left portion of my stomach repaired.
During this pregnancy, I had been having increasing pain in the lower left part of my stomach that became incapacitating at times. I was having to curtail most of my activity. The doctor has been unable to feel a distinct hernia, and suggested that the weight of my stomach might just be pulling on scar tissue. The only suggestion she had was to reduce my activity.
I researched support products online as an alternative. Some products didn't seem like they would be supportive enough. Other products seemed to be focused on lower back pain, but I didn't have any back problems! I decided to order a Babybellyband® , and while I waited for it to ship, wore a folded crib sheet tied around my abdomen as a stopgap.
From the first day of using the Babybellyband® , my pain was virtually eliminated. I now have no pain and have been able to bring my activity level back to normal. The belly band holds the protruding part of my stomach up and holds everything in.
The band is very comfortable, even in the summer, and is easy to use. It stays put very well, and I like the fact that it's machine washable!
I also bought the shoulder straps. The shoulder straps didn't seem to provide much 'lift' for me, so I've stopped using them, but the belly band is great! Thanks for an excellent product.
Sincerely
Susan S.

Back pain and pre-eclampsia
Snug as a bug in a rug!!!
I have had back problems since about 5 months into my pregnancy with no relief in sight due to a small frame and pre-eclampsia. A co-worker brought the Babybellyband® with shoulder straps in for me and from the moment I put them on I had instant relief! The pulling and pressure is gone. I am walking and sitting straighter. I even got up in the middle of the night last night and put on just the band and for the first time in weeks I slept comfortably and without a million pillows stuffed under and around me.
I wish that I had known about this for my last two pregnancies. I will most certainly be recommending this to all of the pregnant women I know and will be bringing it to the attention of my OB and my chiropractor. Women do not have to suffer while pregnant.
This is the best invention for pregnant women! Thank you for your ingenuity!!
– Pam McCaffery, Concord, MA,  Insurance agent
Relief from umbilical hernia pain
On Thu, Apr 19, 2012 at 7:34 PM, Leslie wrote:
Thanks so much for your quick response in exchanging my Babybellyband® .  I so appreciate the replacement and truly this product is wonderful.  I was so uncomfortable with an umbilical hernia before I got it and now it's gone!!  I will continue to spread the word about your great product!
Sincerely
Leslie
Symphysis Pubic Dysfunction SPD treatment
Symphysis pubis dysfunction spd treatment
Dear Caroline,
I received my Babybellyband® today. I can finally walk without searing pain from my SPD pain. It was really extraordinary of you to ship me the extra M sized groin band so fast.
Thank you for the courteous, prompt service and for going the extra step.
Thank you SO much.
Aloha!
Relief from Hip and Back Pain in Pregnancy
I can't tell you how wonderful your Babybellyband® is! After receiving the band yesterday in the mail, I immediately tried it on. It was a little big but I expect it will be fitting perfect by the time I have this child. The only relief I've had from the hip and back pain was temporary after my monthly visit to the chiropractor which would only last a couple of days and the harmful amounts of Tylenol I was taking.  After putting on the Babybellyband® , I had no pain whatsoever within an hour. I wanted to write this review  to let others who are hesitant know just how great it really works and my only regret was not looking into buying this product with my first child, especially after the class 4 episiotomy. Now with a looming C-Section birth, I'm less worried about the effects of the surgery knowing this band will give me all the abdominal support I need. Please feel free to pass these comments along to anyone who has questions.
Thanks again, ~Keri
Professionals Recommend Babybellyband®
06/2013
I absolutely love this belt and would wrap everyone in it if I could.  It greatly reduces round ligament pain and false labor.  I have been a midwife for 40 years and it is the only product my Moms will wear consistently"
Nancy Giglio, CNM, Virginia
11/ 15/1012
I love your product and continue to recommend it to all my patients. Thank you for continuing to provide such good service. Nancy Giglio, CNM
Incisional hernia relief
Incisional hernia relief and prevention "I am a 56 year old woman who suffers from an extremely large abdominal incisional hernia due to surgery site failure from two prior abdominal surgeries. While I am awaiting corrective surgery for this, I am in constant pain not only from my organs protruding through the incisional hernia, but also accompanying back and leg pain, not to mention fatigue from coping with this burden day after day.    Your Babybellyband® and shoulder support has helped give me relief from this pain and fatigue. I have told my hernia surgeon, Dr. Orlando Rocco III who is the Head of Surgery at Hartford Hospital how much it has helped me. I used your Babybellyband®  and shoulder straps for support of my abdomen post surgery and it supported me wonderfully." -Marilyn Ducor- Colebrook, CT
Relief for Inguinal hernia during pregnancy
Relief for inguinal hernia during pregnancy :
Baby Belly Band has changed my life! I am currently only 15 weeks pregnant and have had an inguinal hernia since week 4! It was so bad I couldn't even walk to the bathroom without holding my groin. As you can imagine, this wasn't an option at work. I also have a 18 month old baby, so it was hard to be the mom I want to be. I found myself really depressed thinking I might be stuck to the couch for the rest of my pregnancy. With the Baby Belly Band, I can do anything I use to do. I can't imagine what the next 25 weeks would have been like without. I am so thankful for this product. It really has given me my life back. -Krystle Henry, CA
Vaginal prolapse support band
The belly band and the groin bands have been a great help to me with my exterior vaginal prolapse, while awaiting an operation. I wear them with underpants and a maxi pad on the inside and as I say 'it's a big help'! Thank you.
Judy
Weight loss support band
I just received my belly band and tried it on (i've been on my feet for the last 2 hrs.) And it was instant relief. I know this is going to help as I work to lose weight. I will be able to do more walking without the back fatigue. I'm so glad I found your product, it is awesome!
Thanks, Michelle
For Privacy, we will not publish your email or phone number.