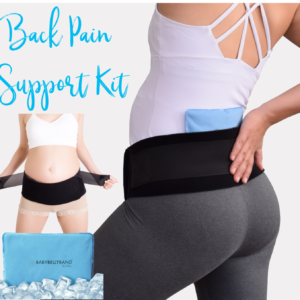 $

49.99
The Back Pain Support Kit supports and relieves back and hip pain during pregnancy and postpartum. Relieve pain naturally!
The Back Pain Support Kit includes:
1 Maternity Belt Babybellyband Original or SPORT
1 Soft Gel Ice Pack for Cryotherapy
Add to cart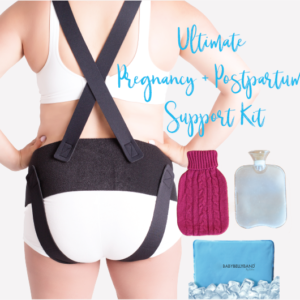 $

99.99
Looking for complete support for during and after pregnancy? This Kit will give you everything you need to relieve pregnancy discomfort and stay active! The Shoulder Straps & Groin Bands work together to keep your belly comfortably supported for natural pain relief, while the Belly Band holds it all together! 
The Kit includes:
1 Maternity Belt - Babybellyband Original or SPORT
1 Set of Shoulder Straps
1 Set of Compression Therapy Groin Bands
Ultra Hot and Cold Therapy Pack
Hot Water Bottle
Select options