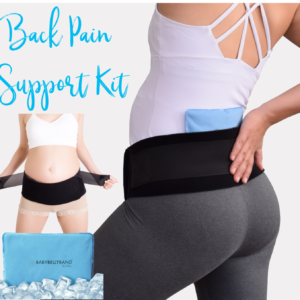 $

49.99
The Back Pain Support Kit supports and relieves back and hip pain during pregnancy and postpartum. Relieve pain naturally!
The Back Pain Support Kit includes:
1 Maternity Belt Babybellyband Original or SPORT
1 Soft Gel Ice Pack for Cryotherapy
Add to cart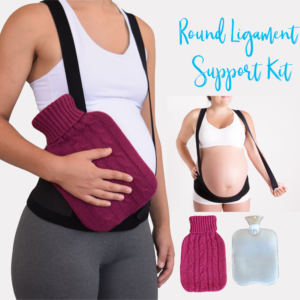 $

74.99
Feeling pain on the side of the belly or groin during pregnancy? The Babybellyband Round ligament support Kit relieves and supports your belly and back. Ease pain naturally using Heat Therapy with our safe hot water bottle.  Warming allows ligaments to stretch, easing belly and back during the second and third trimester. 
The Kit includes:
1 Maternity Belt - Babybellyband Original or SPORT
1 Set of Shoulder Straps
1 Hot Water Bottle for Heat Therapy
Select options