Solutions for Unexpected Pelvic Pain During Pregnancy 
Posted on April 25, 2022
|
|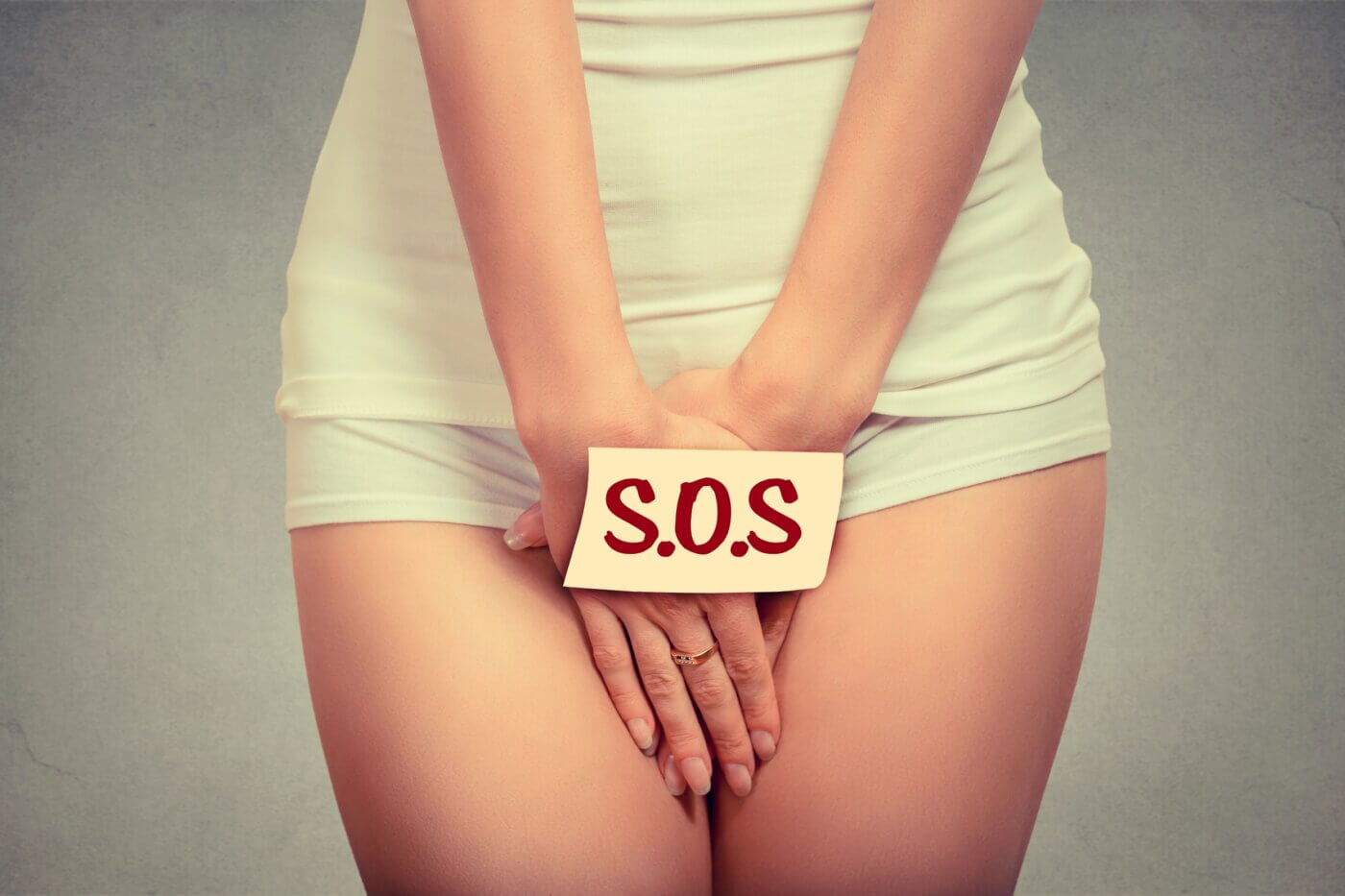 Unexpected Pelvic Pain During Pregnancy Changed My Life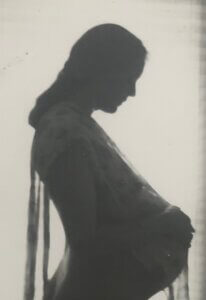 When I was pregnant with my first child, I was thrilled to be having a baby.  I was the youngest of 6 children, had been an Aunty 13xs over and had been working with kids throughout my life. I thought the pregnancy and mothering experience would come to me so naturally!  Although my pregnancy with my son went relatively smooth, my next baby, a very large baby girl, would cause an unexpected turn of events which would change my whole life. 
During pregnancy #2, I developed immobilizing pelvic pain, an inguinal (groin) hernia. I was unable to walk or lift my leg without pain except by supporting the hernia bulge with my hand.  This was awkward, especially while walking through the grocery store!  At the time, my doctor told me there was nothing I could do and that I only had a few months more of pregnancy.  I literally could not pick up my toddler, could not lift groceries, go for walks or keep up with daily household chores. I had no family nearby to help me and was new to my neighborhood.  My husband worked full time and although helped me as much as he could, he was not able to stay home.  My education and background was in Kinesiology and Science Education.  I understood how the body works and had been trained to create solutions to problems. I was not the type of person who took 'There's Nothing You Can Do' as a real answer! I knew that if I could hold the hernia inward and feel better, I could design a compression device that would do the same.  At the time there were no pregnancy products on the market to solve this problem, so I decided to create my own solution. I hauled out the sewing machine, sourced durable fabrics, and created a belly, back and groin support product that saved my sanity and relieved my pain!  Wearing my invention, I was able to lift my baby, go for walks, carry groceries, and keep our farm functioning.  My 10.5 lb baby girl was born smoothly in a birthing tub, in my kitchen, with my midwife and my doctor on call! The inguinal hernia disappeared after birth, but returned with my third baby. I was at home with my children for 6 more years but could not stop thinking about the fact that there were no products on the market for women who had prenatal pelvic girdle pain.  Once my kids were in school, I decided to work on a pelvic support design that could help all women experiencing an unexpectedly painful pregnancy.  I purchased different test fabrics, created several designs, sought test subjects who would trial the products and gathered data.  After much testing and revising,  I introduced my product to Certified Nurse Midwives (CNMs) at the American College of Nurse Midwives Convention.  They loved the design and saw many applications in the pregnancy world. In 2007, the Babybellyband Maternity Support System was born and I had a new, unexpected career!
Women's Voices Hushed
What I didn't realize at the time I designed this product, were the multitude of pelvic pain issues that could arise during pregnancy.  Prior to 2015, women's voices about pelvic pain were relatively hushed.  Women in general did not discuss 'private parts issues', nor were doctors, in general, prioritizing these issues, some of which could impair birthing.  Thanks to the voices of Midwives CNMs and rise of Pelvic Floor Physiotherapists and more vocal medical practitioners, pelvic wellness issues are beginning to come to the forefront.  Women are able to share their stories without shame and find solutions to their pain.
Pelvic pain issues experienced during pregnancy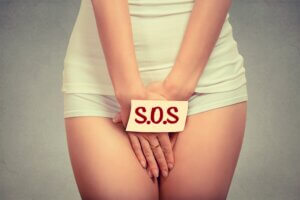 A study published in the Journal of Women's Health revealed 80% of women experience some type of pelvic girdle pain. Approximately 78% of women who received treatment for pelvic pain reported a positive effect.  Below are some examples of pelvic pain issues that could be experienced during pregnancy.
Vulvar Varicosities, VV's or Varices of the Vulva
Swollen veins in the pelvic floor region caused by increased blood flow and pressure on the pelvic floor during pregnancy

These dilated blood vessels can appear dark purple, as they often do on legs, and can be painful during intercourse or while sitting/standing for extended periods of time
Best practices for healing:
Elevate the feet and rest

Avoid lifting heavy objects

Avoid pushing or straining during bowel movements

Pelvic Floor Compression support: Provides the "anti-gravity" effect you need, as they allow blood to move through the veins vs pooling which causes swelling and pain

Cool compress application to reduce swelling
Inguinal Hernia (Groin Area) + Femoral hernia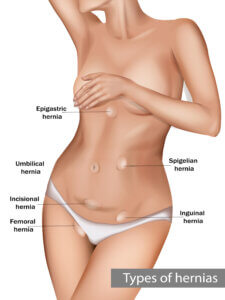 Occurs when tissue protrudes through a weak spot in your abdominal muscles, specifically on either side of the groin, pubic bone area

Can burn and ache, and make coughing, sitting upright and walking very painful
Best practices for supporting an inguinal hernia during pregnancy and postpartum: 
Elevate your hips when experiencing pain

Avoiding heavy lifting

Adopt a high fiber diet to avoid straining during bowel movements

Use an adjustable maternity belt with compression therapy groin bands to help support the hernia and reduce the risk of progression of the hernia's size. 

Gravity is a culprit in hernia pain and progression. Counteracting it is one of the keys to hernia care
SYMPHYSIS PUBIS DYFUNCTION – SPD,  Pelvic Girdle Pain -PGP

Loosened ligaments during pregnancy cause the pelvic and pubic bone to move more freely than it normally does causing a radiating, painful sensation

Can lead to a widening of pubic symphysis, which can cause pain through the pelvis, groin and buttocks
Best practices for relieving PGP:
Pelvic floor exercises led by a Pelvic Floor Physiotherapist

Wearing a pelvic support belt with pelvic floor support straps to support the pubic joint 

Placing a pillow between the knees while sleeping

Using soft ice packs to naturally reduce pain and swelling
Sacroiliac Joint Dysfunction – SIJ dysfunction -sacroiliitis
Hypermobility of the Sacroiliac joint (lower back area) 

The SI joint is normally stable; however during pregnancy many women experience mild to severe pain in this area due to the stress of carrying a baby and hormonal releases which cause ligaments to loosen
Best practices for relieving SIJ Dysfunction:
Pelvic floor exercises led by a Pelvic Floor Physiotherapist

Wearing a pelvic support belt to support the muscles surrounding the SI joint. Often these muscles contract, trying to stabilize the joint.  The pelvic belt allows the muscles to relax and joints to be supported 

Place a pillow between the knees while sleeping

Using soft ice packs to naturally reduce pain and swelling

Heat therapy for muscle relaxation
I work with women every day who talk to me about their pain and who luckily have found a possible solution.  Connecting with Pelvic Floor physiotherapists has enabled me to direct my clients to professionals who specialize and find lasting solutions to pelvic pain.  I am so grateful for this developing field and look forward to new solutions as women's health becomes a priority.
Caroline Christensen is the CEO and Designer of Babybellyband Maternity and Pelvic Wellness Products by CABEA,llc.  Find pelvic wellness products and kits at www.babybellyband.com
This article was originally written for an invited blog post on Pelvic Health Support Canada
Resources and References:
The adult human pubic symphysis: a systematic review,  Ines Becker, Stephanie J Woodley, and Mark D Stringer , J Anat. 2010 Nov; 217(5): 475–487., Published online 2010 Sep 14. doi: 10.1111/j.1469-7580.2010.01300.x, PMCID: PMC3035856, PMID: 20840351
https://srchealth.com/blogs/news/8-in-10-women-are-unaware-that-si-joint-pain-is-a-leading-cause-of-chronic-lower-back-pain-after-pregnancy-and-what-you-can-do-about-it
Physiopedia: Pubic Symhysis Dysfunction
The Severity and Impact of Pelvic Girdle Pain and Low-Back Pain in Pregnancy: A Multinational Study, Journal of Women's HealthVol. 27, No. 4 : Annelie Gutke, Jill Boissonnault, Gill Brook, and Britt Stuge, Published Online:1 Apr 2018 https://doi.org/10.1089/jwh.2017.6342