BabyBellyBand® named "Best Versatile Pregnancy Support Band" by The Bump
Posted on March 6, 2023
|
|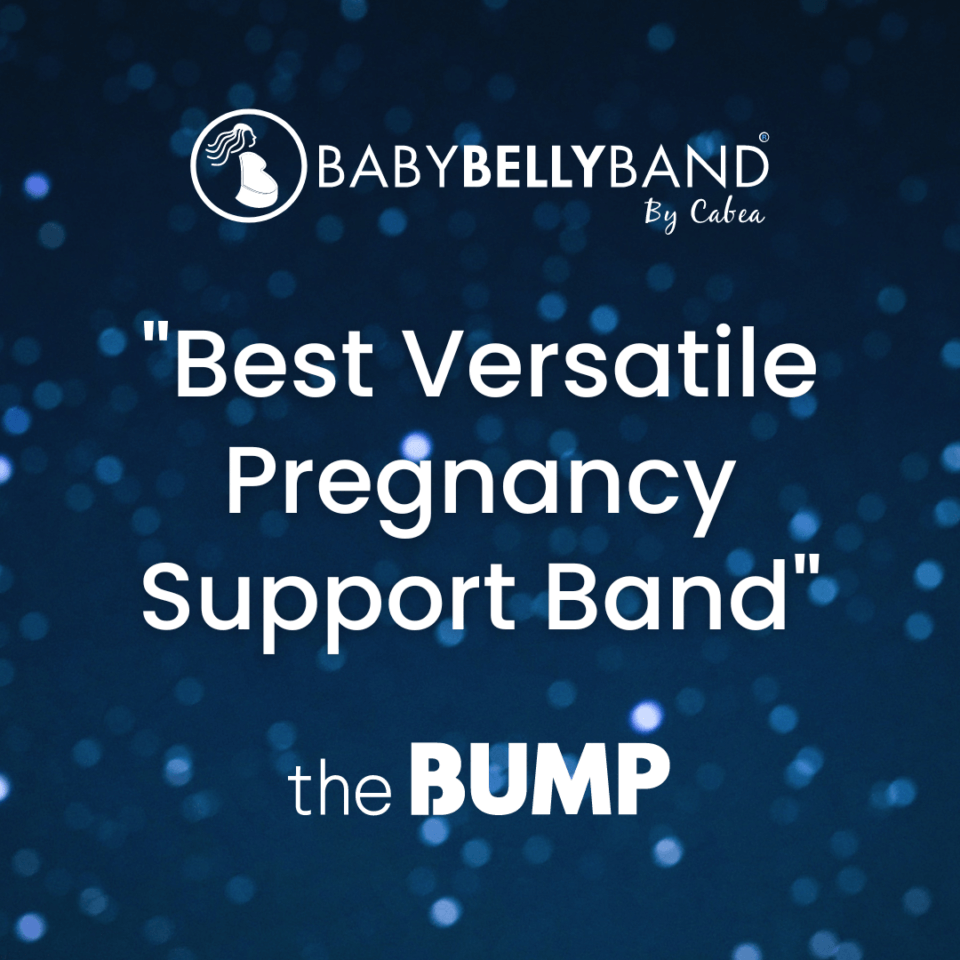 This content was summarized from the article 8 Best Pregnancy Belly Bands to Support Your Baby Bump by Lynsey Eidell
The Bump named BabyBellyBand® "Best Versatile Pregnancy Support Band" in 2022.
Pregnancy aches and pains are not uncommon, especially as your baby grows and expands. Up to 80% of pregnant women will experience lower back pain during their pregnancy, while as many as 1-in-5 expecting mothers will suffer from pelvic girdle pain. These pregnancy problems can be attributed to several factors: your body is carrying extra weight, your center of gravity is shifting and your hormones are relaxing the ligaments in the joints of your hips and pelvis. Thanks to pregnancy support bands, you don't have to spend nine+ months in pain.
BabyBellyBand's Flip-It Maternity Support Belt offers versatility in nearly every arena. The compression level is completely adjustable, thanks to two extra support bands that can be added or removed as needed. Add-on groin or shoulder straps can help address severe back or pelvic pain. The design also allows this belt to be worn from the start of pregnancy through postpartum, eliminating the need to purchase an additional postpartum belly wrap once baby is born. Best of all, the Flip-It is reversible (one side is black, the other beige), allowing you to camouflage it under any color clothing.
What The Bump loved about BabyBellyBand®:
Made from durable, medical-grade neoprene fabric that still allows for free range of motion
No stiff parts to poke you in the ribs or belly
Available in sizes small to XXL
This content was summarized from the article 8 Best Pregnancy Belly Bands to Support Your Baby Bump by Lynsey Eidell