Best Pregnancy Products BabyBellyBand Maternity Belt Review Mom to Mom
Posted on November 8, 2016
|
|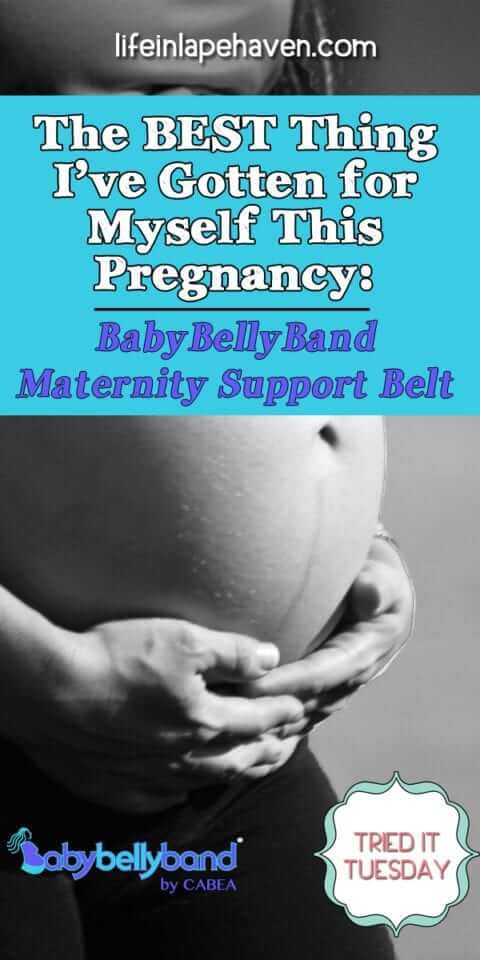 Best Pregnancy Products Babybellyband Maternity Support Belt Review
with Vulvar Varicosity support and Shoulder Straps.  
The best reviews truly come from other Moms and health professionals.   This Blog by Kishona at Lifeinlapehaven.com  is an amazing review of Babybellyband products by CABEA.
These are a few excerpts from the review give a peek at what Kishona has to say:
"I  researched, and decided to go with BabyBellyBand by Cabea Orthopedic Designs, which offered not only an abdominal support band that could be used both during and after pregnancy, but also had optional compression therapy groin bands to help with the vulvar varicose veins.  Their bands were also less expensive than other brands I'd seen, but they still had great reviews."
"I was able to move around comfortably and with very minimal pain, especially compared to what I had been experiencing on even my easiest days of just doing basic housekeeping.
"When I first got it, I was worried that the maternity support belt would be uncomfortable or that it would show through under my clothing. Neither one of those worries were necessary."
"I've been wearing this maternity support band every day for about a month. The only time I take it off is when I'm sleeping or taking a shower, or it's being washed.
Before I got it, I would have to take frequent rests throughout the day, and I still had pain, discomfort, and swelling."
"With it, I've noticed significantly less pain, not only from the varicose veins, but also from my belly stretching in general, less aching in my legs, and less swelling and pain in my feet. I've been able to continue doing things or get back to doing things around the house or out and about that were getting difficult for me without it."
Wow, Thanks Kishona!   Mom to Mom advice is the best.