Best Pregnancy Support Bands Top 10 for 2017
Posted on December 5, 2017
|
|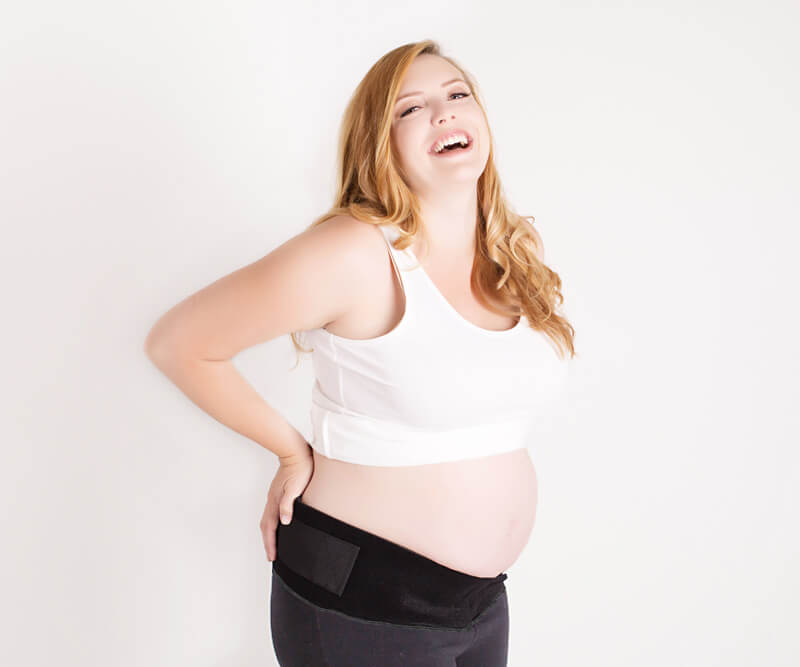 Babybellyband Voted #3 in the Top 10 Pregnancy Support Bands for 2017!
Quoted from
10 Best Pregnancy Support Bands | December 2016
"We spent 22 hours on research, videography, and editing, to review the top picks for this wiki. As you approach the third trimester of your pregnancy, you may find that the extra weight you are carrying in the front causes improper posture and results in back and even leg pain. These pregnancy support bands, as the name implies, are designed to provide a little extra support to give you some relief. "  
https://wiki.ezvid.com/best-pregnancy-support-bands
Unique to the Babybellyband from all other pregnancy support bands reviewed is the ability to add-on Compression Therapy Groin Bands   and
for added Pelvic Floor support and Abdominal and Back Support.  Babybellyband products address whole body wellness issues from back to bottom.
Suggested uses:
BABYBELLYBAND SUPPORT WEAR IS SUGGESTED TO RELIEVE PAIN CAUSED BY:
abdominal muscle strain

round ligament strain

pendulous abdomen

diastasis recti (abdominal muscle separation)
back / lumbar strain

sciatica

hip separation – pelvic strain

sacroiliac (si) joint dysfunction
 pelvic floor dysfunction

 pubic symphysis dysfunction (SPD)

 uterine, vaginal or rectal prolapse

 vulvar varicosities, vulvar varicose veins
 pubic and perineal edema

 hernias : inguinal, umbilical, abdominal

 abdominal lymphedema
 post surgical compression needs which require a temporary or life long support device

cesarean section
perenial or vulva edema
Now I think that's something to brag about!