Exercising While Pregnant, Should I?
Posted on June 30, 2017
|
|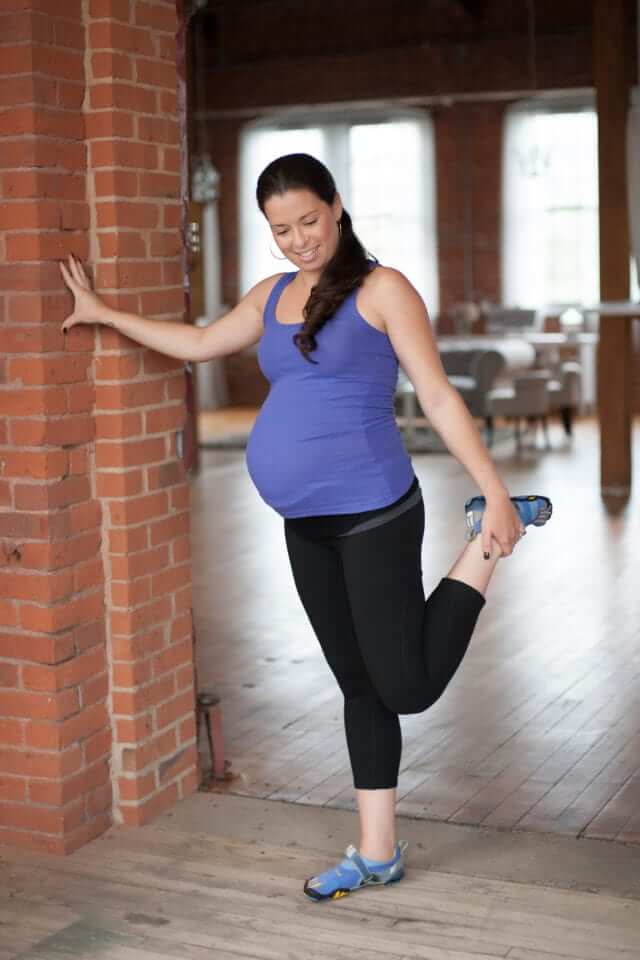 Exercising While Pregnant: Should I Do It?
Did you know that the American College of Obstetricians and Gynecologists(1) recommends at least 30 minutes of daily exercise while pregnant?  Unless you suffer from certain complications, you should always exercise during your pregnancy, for your health AND your baby's. 
What are the benefits of exercising while I'm pregnant?
So why is it so important?  All of the following are proven benefits of staying active during pregnancy:
More energy

Exercise strengthens your cardiovascular system which prevents you from tiring easily.

Better sleep

Lowered risk of preeclampsia

Preeclampsia, a pregnancy condition, is the number 1 cause of premature birth.

Reduced aches and pains

Shorter labor (2)

Increased stamina, determination and focus

These things are very helpful during childbirth. 

Reduced stress and improved mood

Exercise produces serotonin, a feel-good brain chemical

Less constipation

Less swelling

Healthier cardiovascular system in your baby

Less chance of postpartum depression

Especially true if you exercise outdoors

Boosted immune system

Quicker weight loss after giving birth
Is exercising while I'm pregnant safe for my growing baby and me?
In most cases, yes! Certain medical conditions, however, may make it risky.  Always check with your healthcare provider before starting an exercise program. A general rule of thumb is that if you were active before pregnancy, you can safely remain active during pregnancy.
Exercise is safe for the baby, too. Don't forget that your baby is nestled in the uterus, surrounded with amniotic fluid and protected by your internal organs, muscles and skin.  He or she is very safe. 
Safety Guidelines:
Drink plenty of fluids before, during, and after a workout.

Wear a supportive bra and loose clothing.

Avoid exercises that involve jumping, bouncing, or falling

Do not exercise to the point of exhaustion

After completing floor exercises, get up slowly to prevent dizziness

Wait at least an hour after eating to begin exercise.
Safest Exercises: 
The safest exercises during pregnancy have the smallest risk of injury or joint strain. Some examples of these are power-walking, swimming, indoor cycling, and using an elliptical machine. Always begin and end a workout with stretching.  Lastly, make sure to include a five minute warm-up and cool-down in your routine.
Discomfort During Exercise:
Exercising while pregnant can feel completely different than exercising before.  You may notice increased flexibility due to the production of the hormone relaxin.  In addition, your growing belly could mess with your balance or put pressure on your body.  Wearing a pregnancy support band can help alleviate these aches and pains.  The Babybellyband by CABEA Orthopedic Designs is both supportive and comfortable, immediately relieving back, abdominal or round ligament pain.  The add-on shoulder straps provide even more more lift.  Together, the two can act as a "sports bra" for your pregnant tummy.  During exercise, try the Babybellyband Sport.  Its lightweight, breathable material helps you stay cool while remaining supported.
Sources:
American College of Ob/Gyns Exercise recommendations during pregnancy https://www.acog.org/Patients/FAQs/Exercise-During-Pregnancy
Am J Obstet Gynecol. 1990 Dec;163(6 Pt 1):1799-805. Clapp, JF,3rd ,The course of labor after endurance exercise during pregnancy.