The Best way to Instantly Relive Hernia Pain
Posted on March 19, 2018
|
|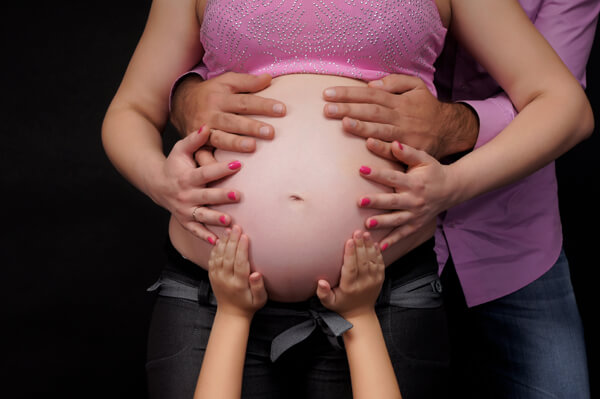 Instantly Relive Hernia Pain with the Babybellyband
Feeling like you need many hands to support your belly at this point in your pregnancy? If you have pain in the abdomen, belly button, or groin areas, a hernia may be the culprit.  The increase in pressure on the abdominal walls during pregnancy can often be enough to cause fatty tissue or part of the intestine to protrude through a weak area of the abdominal muscle wall.  This can result in an inguinal hernia:  a bulge in the groin area, an abdominal hernia: a bulge in the abdomen, an umbilical hernia: a bulge on the bellybutton, or a femoral hernia: a bulge on the inner leg near the groin. These can all cause pain and impair walking.
Many people may tell you there is nothing you can do for hernia pain and to withstand it until the baby is born. However, relief is possible. A compression hernia support band, like the babybellyband, can relieve hernia pain and prevent the hernia from becoming larger. I experienced inguinal hernias while pregnant and wearing a support band made all the difference in the world.  Without support, I was not able to walk properly. With support, I felt normal and was able to play with my kids again.
What  can you do to relieve hernia pain in pregnancy:
Avoid lifting or, if that's impossible, avoid holding a child for long periods of time while standing (sounds impossible if you have little ones, but bend down and talk to them, sit side by side, have them sit in a 'big person chair' at the table if you are working in the kitchen, you may have to get creative!).
Rest your hernia–lay down and take the pressure off at night, support your belly with a pillow and place a pillow between or under your knees.
Have your husband/significant other lift for you: leave heavy groceries or boxes in the car for him/her to bring in. Let them know you are in pain. If you are alone, get a folding shopping cart and wheel your groceries, etc. into the house.
Hernia surgery after pregnancy may be necessary depending on the severity of the hernia. Consult your doctor to find out if this option is right for you. My inguinal hernia went away by itself, only to return again in my 3rd pregnancy. Luckily, it went away and I haven't seen it since!
C. Christensen has a Masters degree in Science Education and a Bachelors of Science in exercise physiology. She currently works in the maternity field educating women, doctors, and midwives on holistic methods of healing pregnancy discomforts.

Article Source: http://EzineArticles.com/?expert=Caroline_Christensen